Partnership program at Royal University of Agriculture Cambodia
Afh (Japan Food Journal.co.ltd,) had a lecture at 11 September 2019 at Royal University of Agriculture Cambodia(RUA).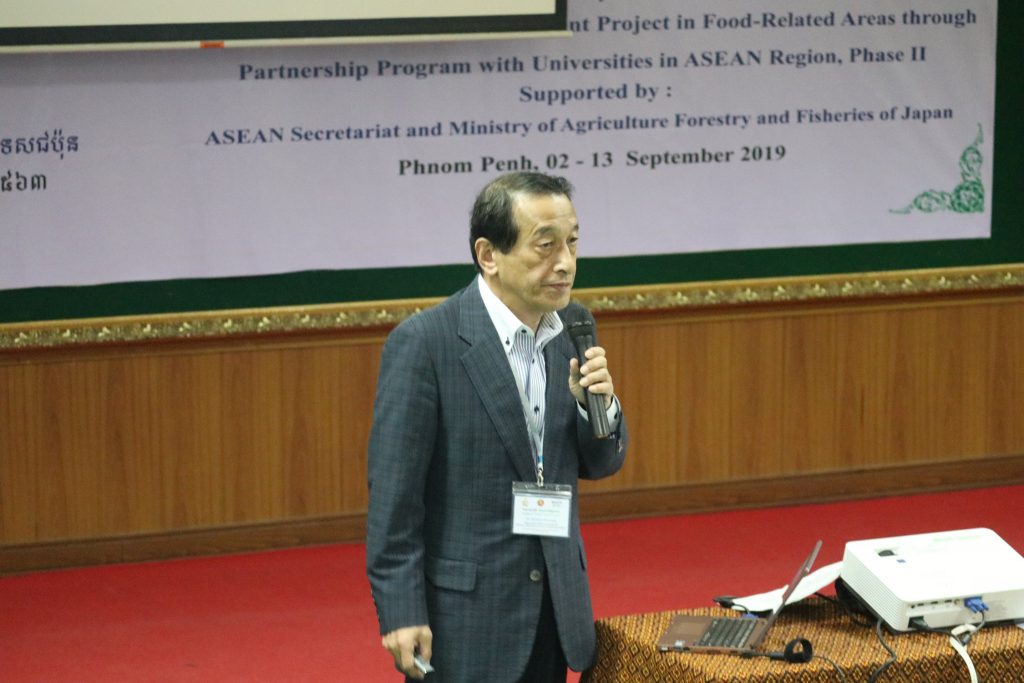 We(afh) usually ask Japanese food related companies to join the Partnership Program in ASEAN member states Universities. In this time, we joined the program in RUA as a lecturer of mass communication.
AFH was established by Japan Food Journal. co. ltd,(JFJ). JFJ is an industrial newspaper company and has been publishing "Japan Food Journal" more than 75 years. We hd lecture regarding what and how mass communication relates to the Food Value Chain.
As a case study, JFJ introduced TV commercial(TVC) of Pocari sweat from Otsuka Pharmaceutical and also compare Japanese TVC and Indonesia TVC of Pocari.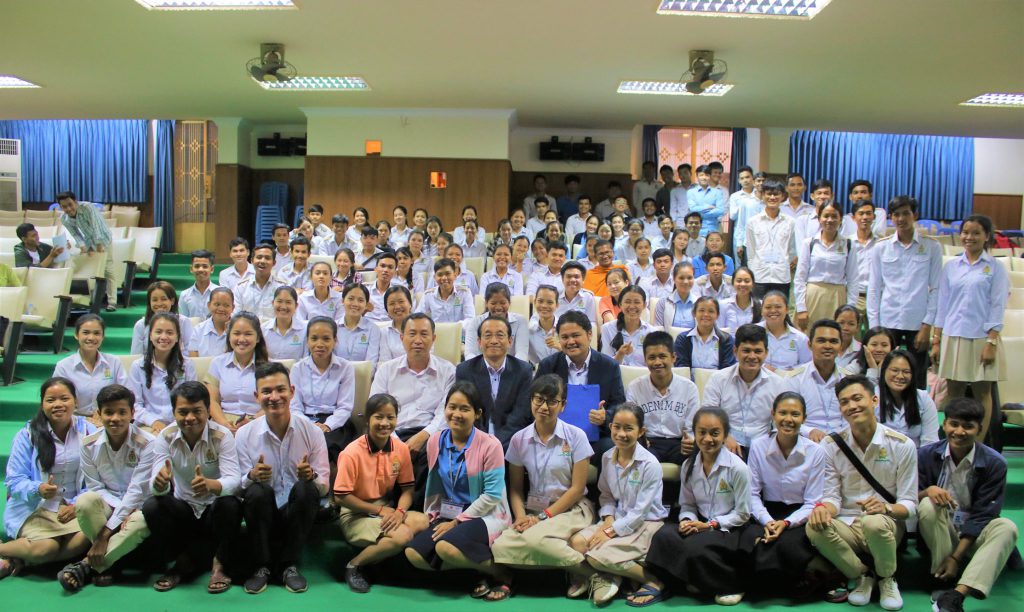 For the lunch, we served "YOSHINOYA Beef Bowl" for student. Yoshinoya have been sponsoring this project since 2016. It is our pleasure that RUA student could feel more deeply about Japanese food industries by "EATING" of real Japanese food industry's product.