"Japan-ASEAN Cooperation project" held for VSU food-tech grads
Food Value Chain (FVC) seminar held at VSU on December 1-2, 2016. Food technology graduates of the Visayas State University (VSU) was joined it.
The seminar is one of the many lecture-sessions that ASEAN secretariat was holding at VSU, as its partner university in the Philippines.
The activity is in collaboration with Japan-ASEAN Partnership Program of Japan's Ministry of Agriculture, Forestry and Fisheries (MAFF), ASEAN secretariat, ASEAN Food Industries Human Resources Development Association (AFH), Philippines' Department of Agriculture – Agricultural Training Institute (DA-ATI) and VSU's Department of Food Science and Technology (DFST).
FVC seminar was given from Japan Food Safety Management Association, MAEKAWA MFG and Yoshinoya on 1st Dec. Also YAMMAR, San Miguel Brewery(KIRIN), MEGMILK SNOW BRAND and AEON had seminar on 2nd Dec. Job fair also was held by Yoshinoya. Total 13 students was joined it.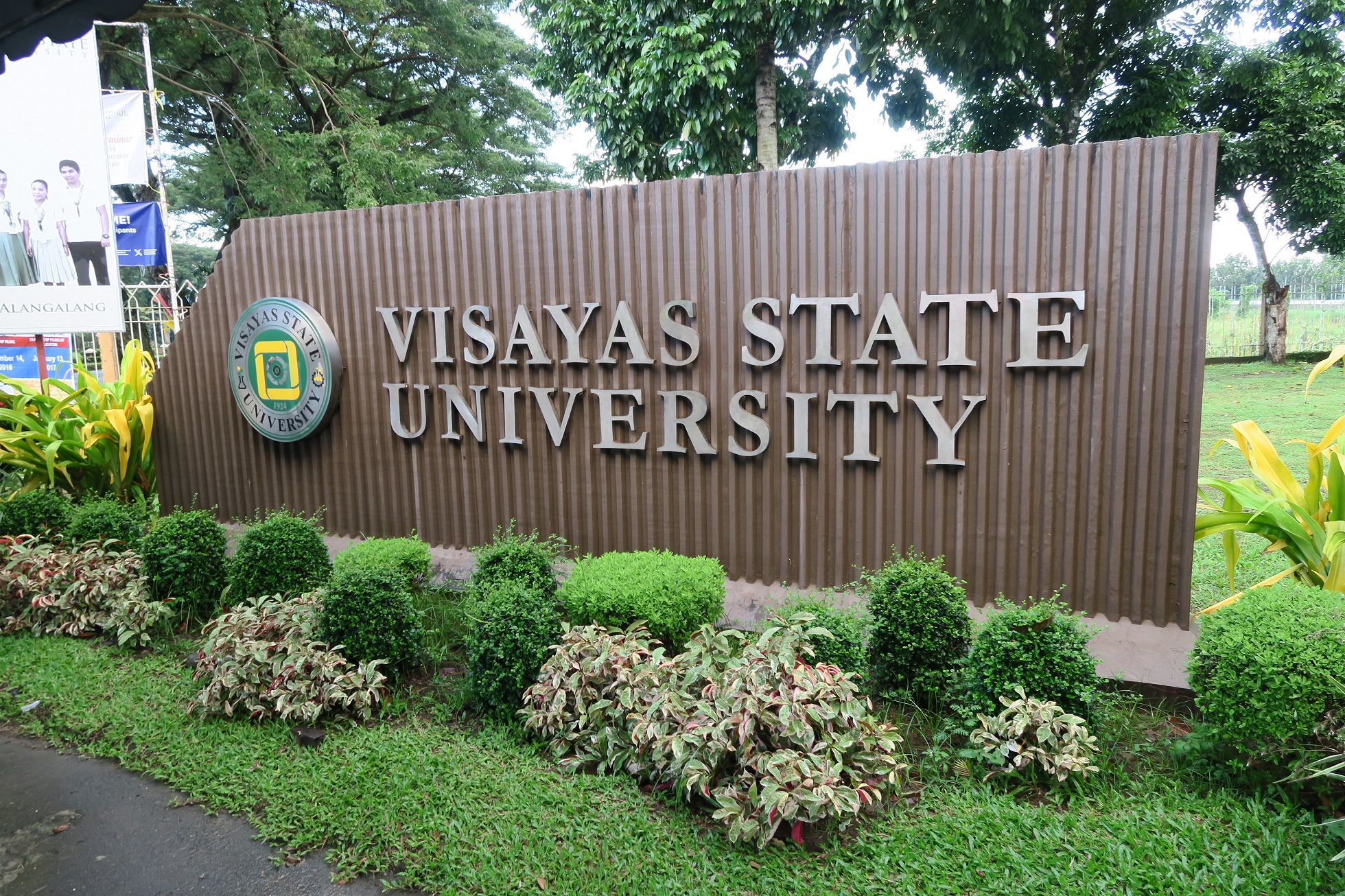 Visaya State University is surrounded by sea and mountain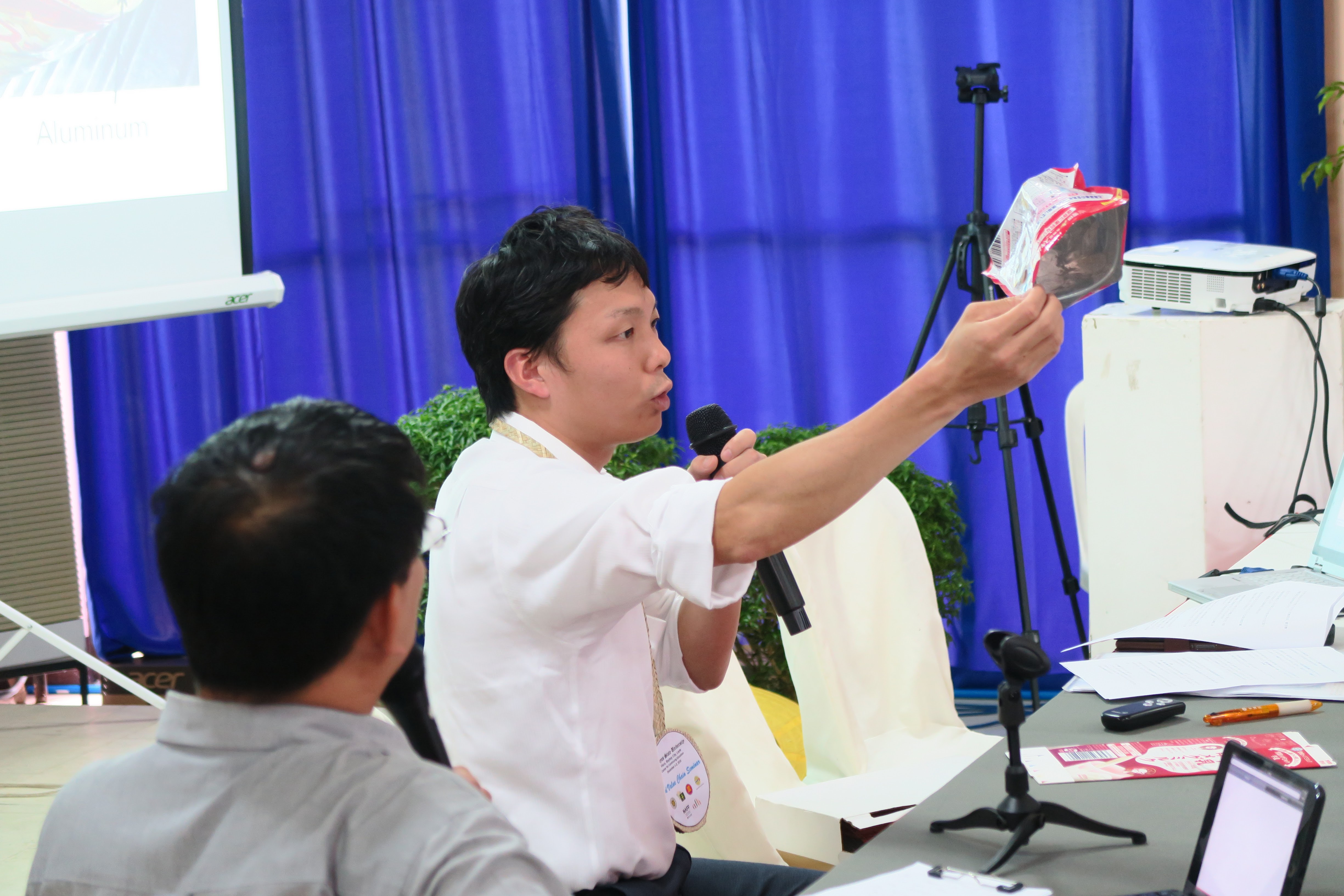 Lecture about Packaging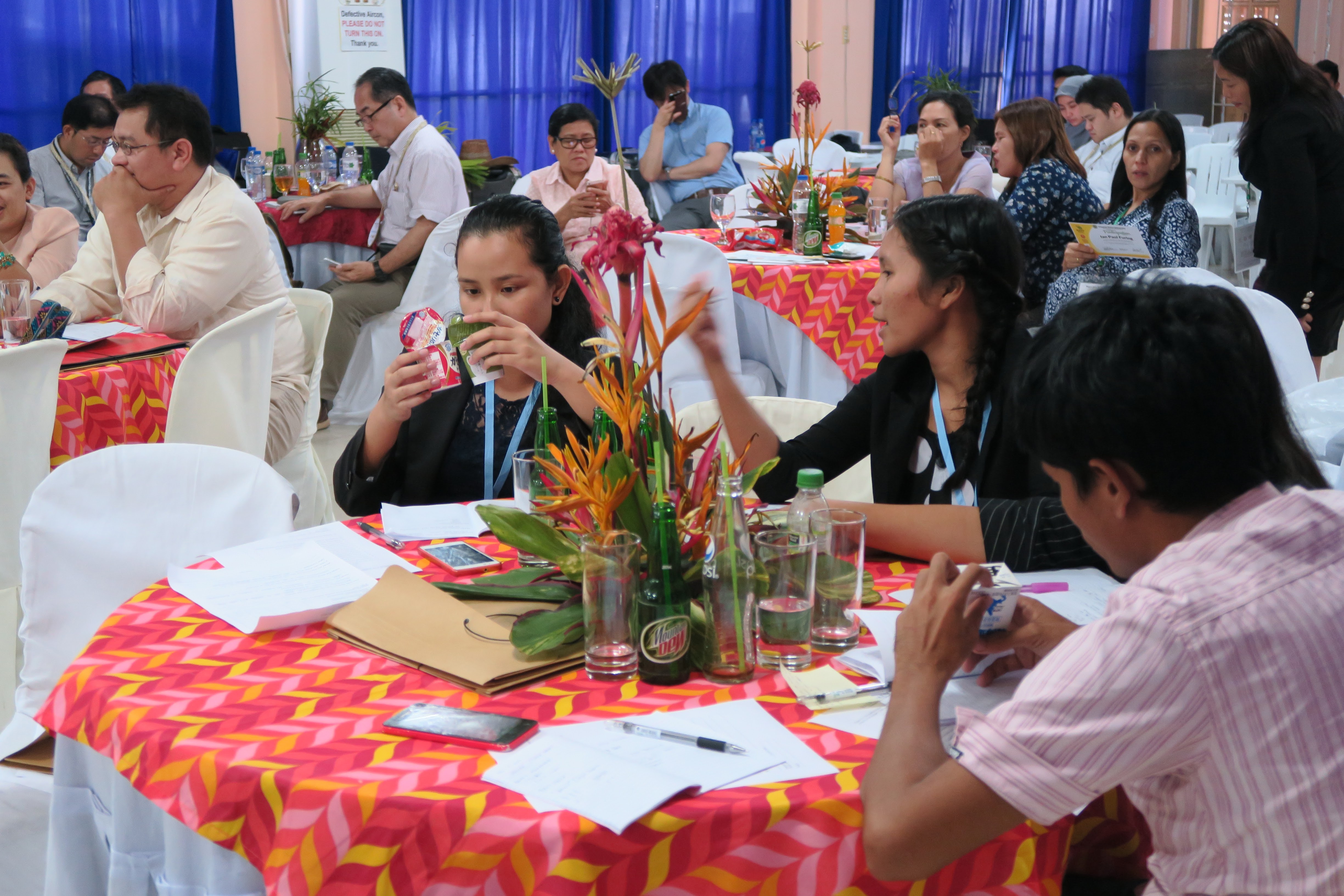 Students looked at real package products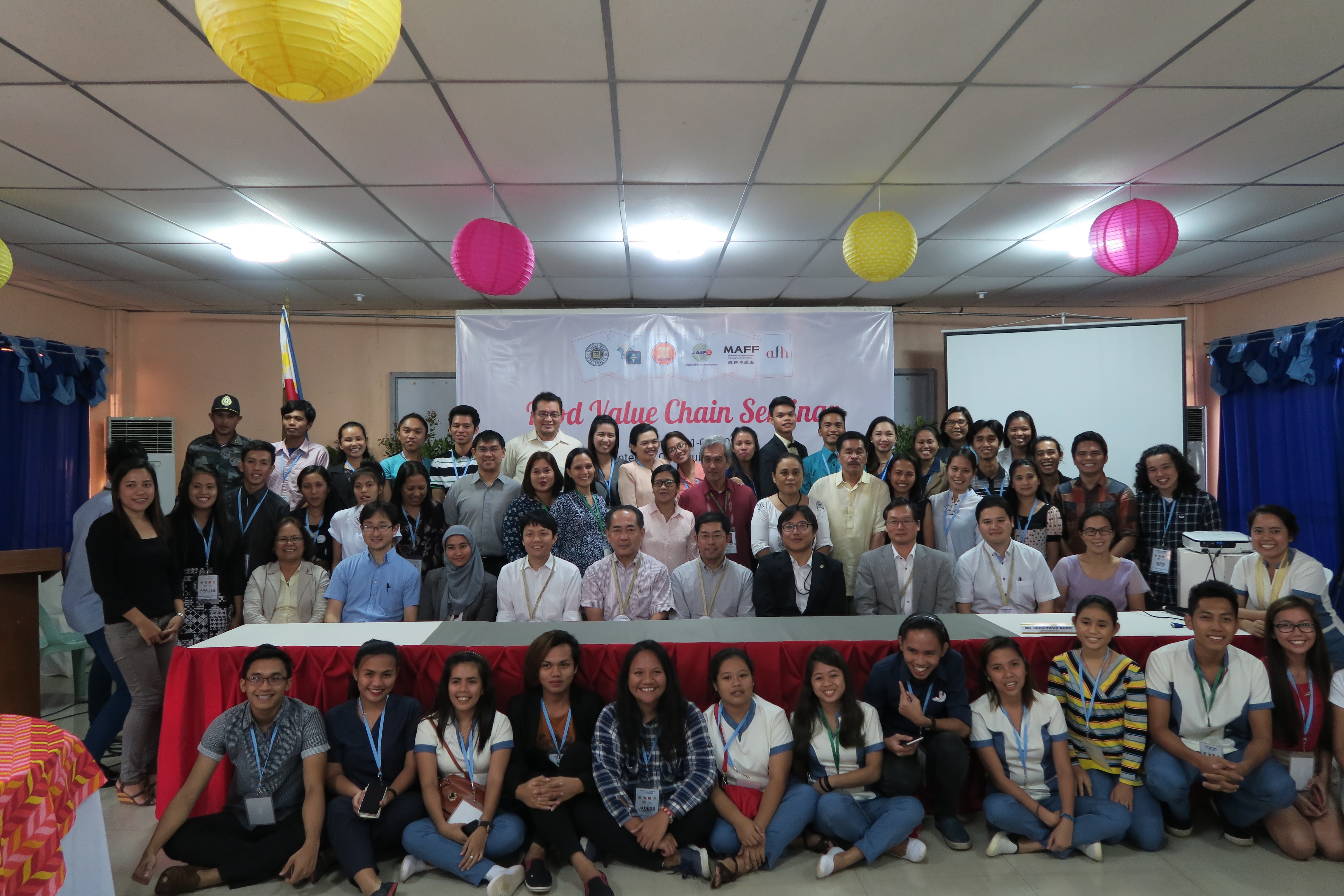 Group Photo