YOSHINOYA JOB SEMINAR on 1 FEB 2019 at Kasetsart University in Bangkok, Thailand
We will hold YOSHINOYA JOB SEMINAR on 1st February at Kasetsart University in Thailand.  Please come and join us, and work in JAPAN together!
●Job information of Yoshinoya: https://wa-shoku.info/company-details-for-yoshinoya-co-ltd/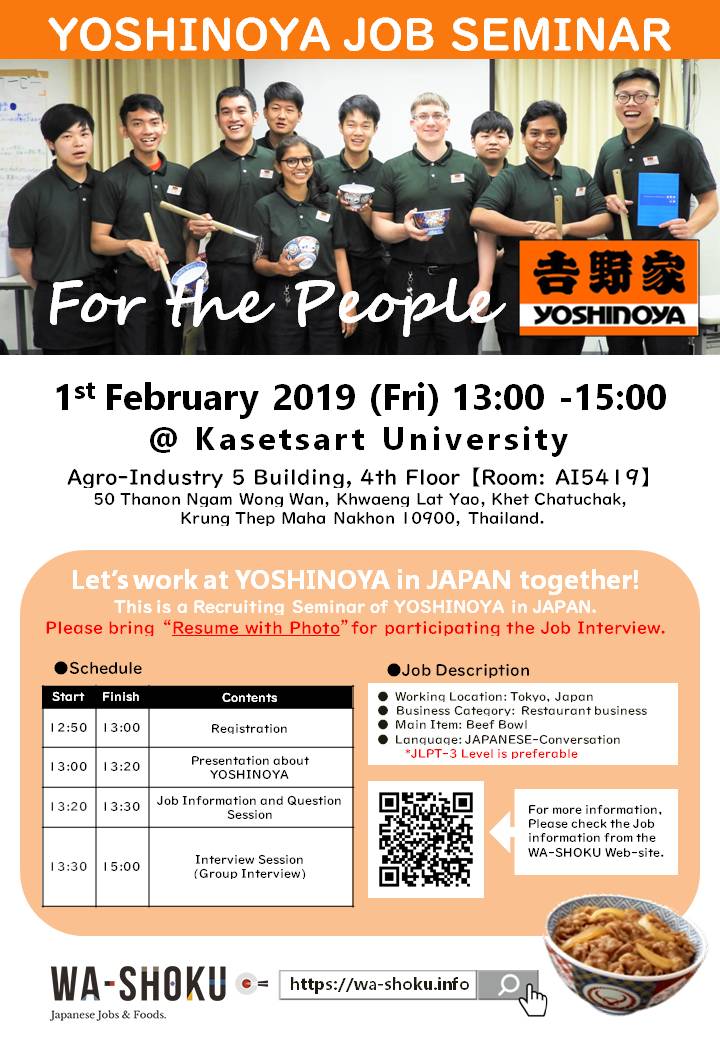 ■ We had successfully  held the YOSHINOYA JOB SEMINAR at Kasetsart University (KU) on 1st February in 2019. We welcomed not only the students from KU, but also the students from other universities at this time. Thanks a lot for all of your participation! (4th February 2019 today).