ASEAN Secretariat held the Expert Meeting on 7th Dec
The 2021 HRD Project, Experts Meeting was held online on 7th December, hosted by the ASEAN Secretariat. The 30 experts from the public and private sectors whom mainly have experience as lecturers in partnership programs, attended the meeting. Many suggestions have been made for making better management of partnership programs.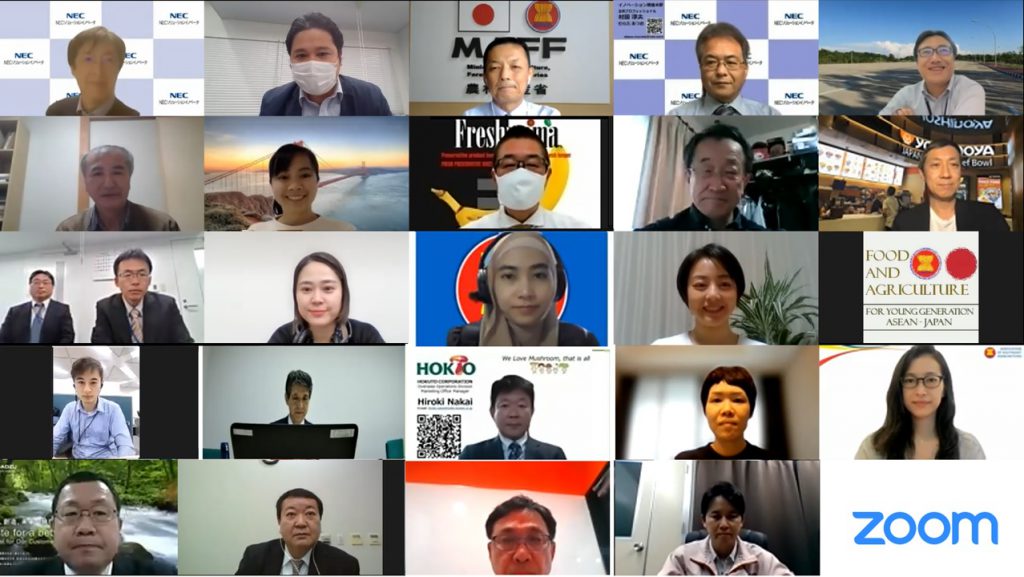 Continuing from last year, the influence of the COVID 19 is strong, and although experts appreciated the fact that online lectures and workshops were held, there were many opinions that it was difficult to grasp the reaction of students online. On the project side said that they would like to implement Partnership programs more effectively and supportably to the students.
Following the meeting, Mr. Hideo Shimazu, Senior Advisor of NEC Solution Innovators, Ltd. gave a presentation entitled "Agricultural IT in NEC Solution Innovators and Future Business Activities", and information was exchanged between companies.